" Listen to the silence, it has so much to say "
LA PETITE BRUYERE DE RENAIX
Bed & Breakfast in a luxurious villa of contemporary architecture, with heated indoor swimming pool, sauna and hammam.
The great calm. No car noise, nothing but the rustling of leaves in the wind.
For more serenity, the establishment is 'Adult only'.
Friendly dogs are allowed at an extra charge.
Smokers are welcome outside!
Large garden with views of the hilly nature.
Located in the countryside of Renaix towards Ellezelles, on the border of the Flemish Ardennes and the Pays des Collines. Not far from Tournai, Oudenaarde and Ghent. , the region is full of possibilities for hiking and cycling.
.
COUNTRY SIDE
The hilly region offers many opportunities for walking and cycling.
(Possibility to rent electric bicycles). For athletes: we are in the heart of the mountains of the Tour of Flanders.
The city of Ronse can be visited. Textile museum, crypt from the 11th century and especially beautiful art deco houses. Ellezelles, Lessines and Tournai on the one hand and Oudenaarde and Ghent on the other are not far away …
.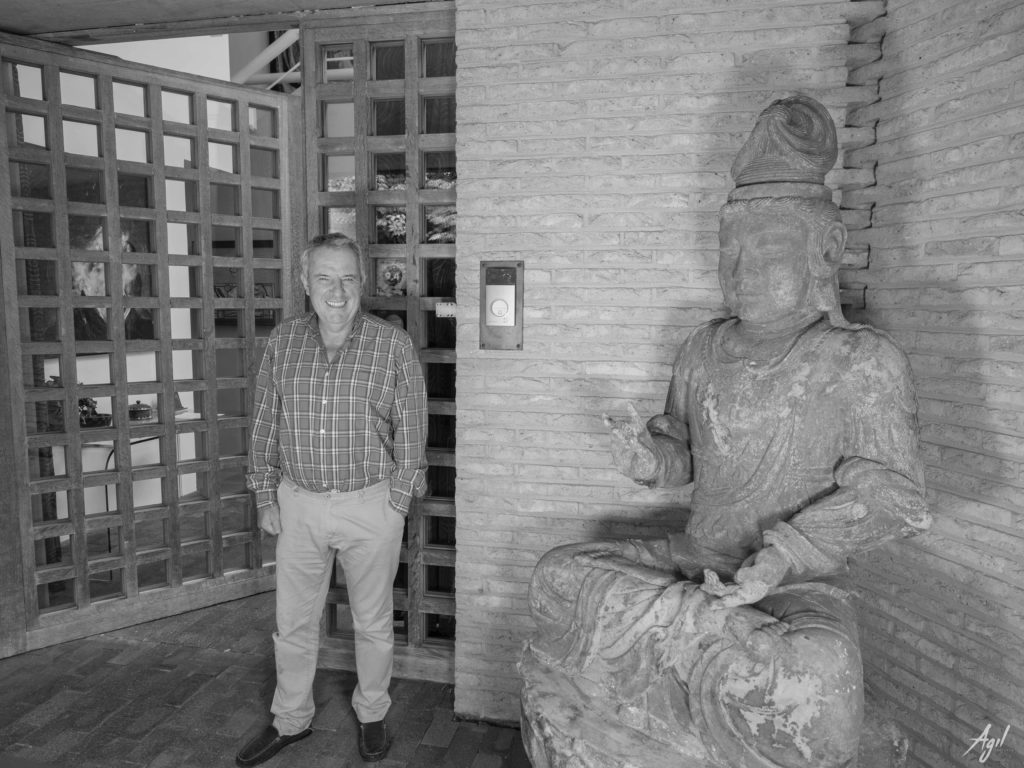 YOUR HOST
Pierre Gilleman welcomes you upon arrival at "la petite bruyere de Renaix"! He has traveled all over the world but was born and raised in Renaix. Pierre likes to help his guests on their way to discover the most beautiful region of Flanders.